Wayland Locksmith Store Rekey Locks Commercial Wayland, MA
Rekeying locks is a cost-effective way of getting better access control for your property. By getting your lock rekeyed, its original key will no longer work with it. Anyone who has the original key will have to come to you for a new one. If you own a commercial building, rekeying your locks allows you to create a hierarchical level of access for different areas of your property. Wayland Locksmith Store's expert technicians can rekey locks in commercial properties quickly and affordably. We have done it for countless shops, offices, malls, universities, and other businesses in the local Wayland, MA over the past 10 years. You can trust us to do a good job, without getting in the way of the regular running of your business.
Single or multiple locks rekeyed
No job is too big or too small for us. You can hire us to rekey a single or multiple locks on your premises. It's a good idea to get our rekey locks commercial service when you've had a falling out with an employee – they might use their keys to cause retaliation damage. You can also hire us when you lose your old keys and want to play it safe, or just as a safety measure.
What does the rekeying procedure involve? Our locksmiths will take a look at your lock(s), remove the inner mechanism, and replace it with a new one. This new mechanism will be compatible with a new set of keys – the old ones won't work with it anymore.
Rekeying to a master key system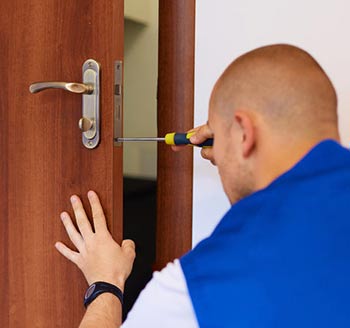 Our rekey locks commercial service can rekey your original locks into a master key system. That way, you'll be able to open all the locks on your property with a single master key, as well as with a set of sub master keys. This is a very useful system for offices and other commercial buildings. You can give access to maintenance areas to maintenance professionals with a set of sub master keys, for example, and your employees a different set of keys for their cabins. Not all locks support the procedure, though. We can tell you if yours qualify.
Overnight re-keying available
If you don't want us to get in the way of your business, you can hire our rekey locks commercial service at night. We provide a doorstep service in Wayland and beyond – all you have to do is pick up the phone and explain your requirements.
Call us now on 508-980-7054 !