Wayland Locksmith Store Lock Change Residential Wayland, MA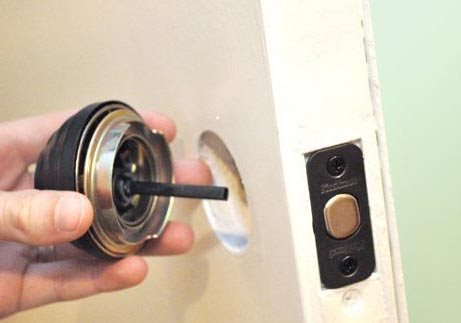 Finding the right locks to replace the old ones in your home can be difficult. There is a lot of choice available in the market, and it can be very confusing for home owners that don't have any experience with the locksmithing world in general.Wayland Locksmith Store is a professional locksmith in the Wayland, MA that provides free consultations for residences in the local region. Our locksmiths can help you choose locking systems that best suit your budget and requirements. Our locks change residential service will also install them for you quickly and affordably. We have been providing our services locally for close to a decade. We have garnered a reputation for being quickly, reliable, and affordable.
When should you get them changed?
So when should you get the lock in your home changed? There are a variety of scenarios where you need to get them changed, and where our service can be useful to you:
When moving: When you move to a new property, there's a good chance the old owners/tenants still have keys to it. Getting your locking systems changed is a good precaution.
Better access control: Don't want someone you know and had a falling out with to have access to your home? Get the locks on your front door and garage door replaced.
Lost old keys: Losing your old keys can be a disaster, especially if they fall in the hands of someone with bad intentions.
Better security: Need better security for your home? Get some electronic or biometric locks installed from our locks change residential service.
Old locks: Very old locking systems get rusted and structurally weakened. Replacing them will stop you from offering a soft target to thieves.
Types available
Wayland Locksmith Store offers products from the best and most trustworthy lock manufacturers in business. We have Grade1, 2, and 3 locks as replacements. Grade 1 locks are meant for external facing doors – they provide the maximum possible protection against external threats – while Grade 2 and 3 locks are better suited indoors. Ourlocks change residential service can set you up with all kinds of locking systems, including mechanical as well as electronic ones.
Overnight service
Want the locks in your home replaced overnight? Our locks change residential service can do it, without interrupting your regular schedule or charging extra for it. We offer a doorstep service in and around Wayland. Call us now on 508-980-7054 !